Moto-i Ramen and Sake House, Minneapolis
We ordered the grilled octopus as an appetizer. Anyways, dinner for 2 with an average wine was dollars.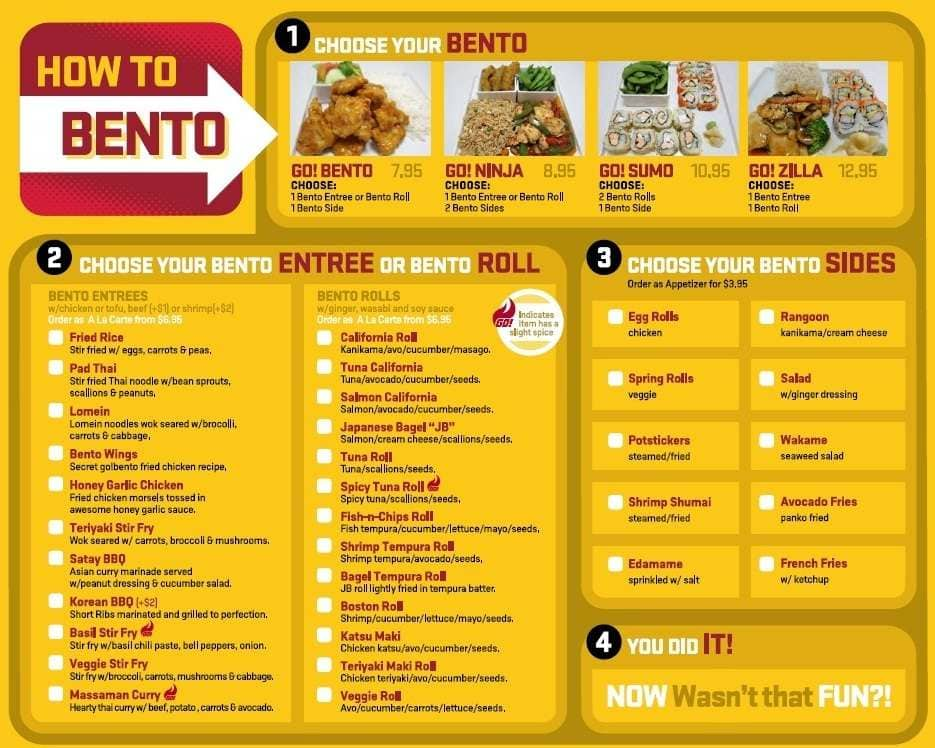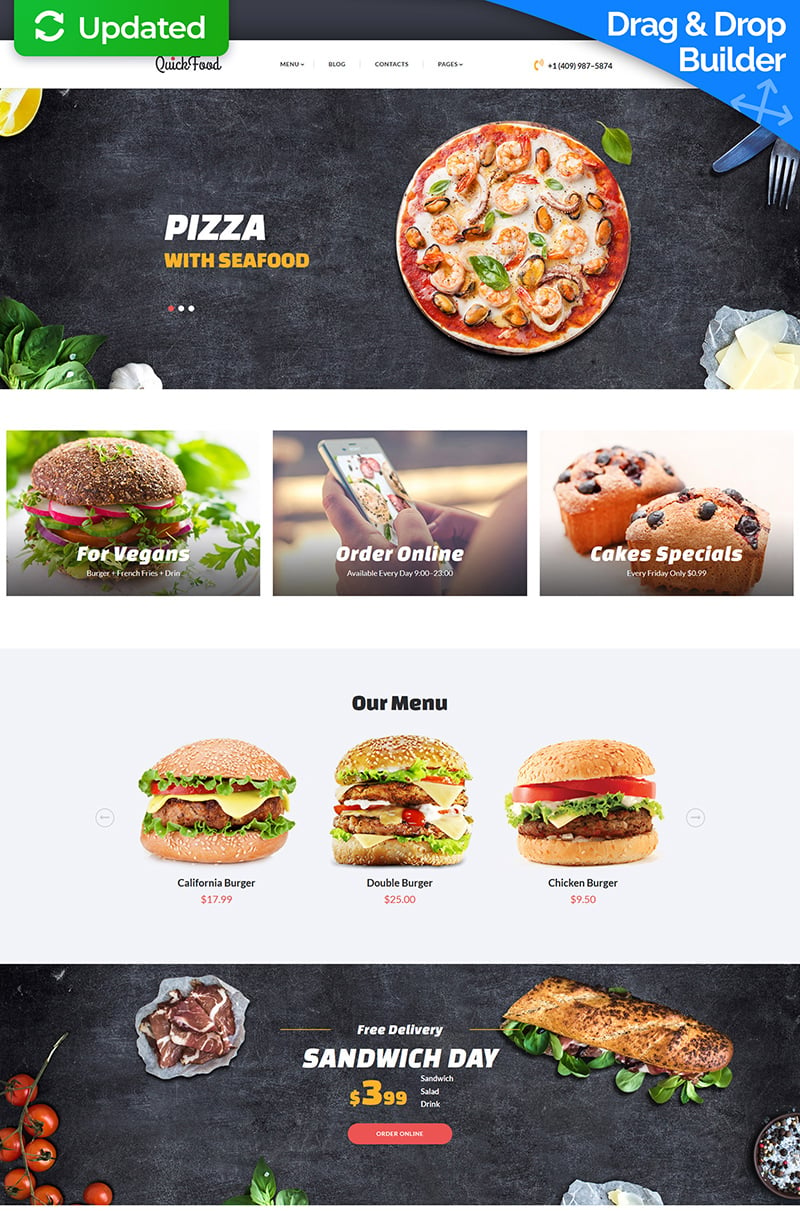 Chef Anderson provided an amazing meal. Definitely the highlight of our 3 day trip to Chicago. It's definitely not as focused on the molecular gastronomy as Moto was in the past, but the food is still creative and delicious. Loved the chicken and dumplings dish. I had been reading about Moto for weeks leading up to our visit, and I must say that it met expectations, even exceeded them. We were given a tour of the kitchen and herb garden after our dinner, and we were even given two pieces of delicious cake that we took back to hotel.
One last thing--on a lot of tasting menus, it seems like dessert is an afterthought, but not at Moto. The 2 dessert courses we had, plus the extra cake, were some of the best I've had on a tasting menu.
The pastry chef is GOOD. Thanks again to Moto for an awesome experience. Well worth the money, and we'll be back next time we're in Chicago! This restaurant is apart from all the rest. I truly felt that I experienced reinvented food with a hint of nostalgia.
The texture, the color, the shape and many aspects of the food was truly innovative. That was coupled with a hint of a taste of home. The preparation of the food and the presentation of the food was very intentional. This was truly a wonderful experience.
Hats of to the chef! We have been treating ourselves to Moto for years. It was always an amazing experience as far as delicious food, outstanding service and of course the crazy menu items artistically created by Chef Omar. Chef Omar is no longer there and we were very disappointed. The food was delicious but the experience was not what it had been like before.
I was also surprised that the prices did not go down as the show quality did We will most likely not be going back. Such a shame about the former Chef I took my boyfriend here for his birthday and we had the 9 course tasting menu which was excellent. Chef Anderson gave us a tour of the kitchen which was great fun. Let me start with the good. The staff did a great job. The food left you feeling as if they were overeaching to deliver an eclectic product with no regard for taste.
The wine left you doubting if they really have a somolier. Pairings were poorly executed, lacked balance 12 wines with only two reds and consisted of primarily desert wines even during the main course!
Tried the nine-course tasting menu with a friend, and was very impressed by the presentation of each dish. The staff even gave us a tour of the kitchen afterwards! Outrageous prices for terrible food! A 20 percent service charge was added. Would never go back. There is a reason there was only 3 couples in the restaurant on a Friday night!
A must for any foodie! Sublime service accompanied by stellar food to say the very least! I saw a documentary on the story behind Moto about 4 years ago and resolved to eat here someday. This was a dining experience that exceeded my expectations and was well-worth the wait. I requested pictures with the staff and chef and was offered a tour of the kitchen. I savored every morsel and every minute of the experience, and I am so grateful that I indulged - I would highly recommend this place to all of my foodie friends.
This was the highlight of my Chicago vacation!! This was my fifth trip to Moto, but first with Chef Chris Anderson running the show. While his menu we did the 8-course menu was less whimsical than past menus, the food was exquisite. The quality of the courses and blend of flavors was unlike anything we had had in past dinners.
The restaurant is in excellent hands, and I'm looking forward to my next trip back. First with new chef. Food quality remains excellent, but the fun is missing now. Wonderful course meal - service was perfect and the beautiful and delicious courses were inspired, accessible, unique and creative. The kitchen and front-of-the house teams treated us like royalty we are not. The pride in the quality of product, beauty of presentation and client service made this such a special night.
I am sure this is a challenging time for the team at Moto, but the only thing that showed was their passion and commitment to a long future! We were immediately intrigued by the " edible menu", a miniature sampling of all that was to come. This idea visually set the tone for the rest of dinner. Dinner was fun and very tasty. Probably one of the absolute worst tasting dinners which I have ever had in Chicago over the past ten plus years!
Do NOT be fooled by their concept, the culinary execution is absolutely not there and the incessant turnover with their staff, both with kitchen and front of house, points to larger issues and problems with ownership!
It was also egregiously overpriced with comically small pours by the glass evocative of gouging! Moreover, I seriously question whether this business can continue to survive based upon the work I sampled from their current chef which was just abysmal.
If that is presented in a blind tasting alongside the work now at 42 grams, goosefoot, schwa and boka the public feedback would be overwhelmingly shaming and condemning for Moto! I'm sure that they have had better chefs in the past and perhaps Homaro Cantu will once again put back on his apron and reclaim control over his kitchen, but I would not personally have the confidence nor could I ever recommend to anyone else of dining there again on the work of Richard Farina.
You would be far better served now going to Elizabeth or even Tru which I do not personally like. This is a semi-tragedy because I was a huge fan and regular customer of Otom, I even greatly enjoyed Ing and thought that their cuisine was absolutely stellar and overall excellent!
On the positive side, the front of house staff was very polite, polished and helpful in their service on my visit which I truly appreciated, and I also enjoyed the ambiance which I found both chic and elegant.
Moro is the place to go if you wanted to try food from the world of Molecular Gastronomy, but we're found most restaurants in this genre too pricey. The 8 course tasting menu with wine pairing followed by a barrel aged coffee prepared table side in the Japanese siphon is an outstanding value when compared to other top restaurants in this class. It is literally half the price which for most urban professionals and foodies is within reach. You receive a personal menu with your name engraved on it as a reminder of the delights prepared for you by Chef Richard Farina that evening.
My wife and I had a wonderful time and highly recommend Moto. An amazing experience with wonderful food. Each dish in the 16 course tasting menu was better than the next. We will be back and have been telling friends it's a place they must dine at. Presentation was great and it was fun to try some new foods goat and salsify. However, they seem to have sacrificed flavor for dramatic presentation. For the price tag, I would expect better tasting food.
I would also expect to not still feel hungry when I leave. They did a great job altering the menu for my friend who is a pescatarian while still giving me the regular menu.
Interesting and delicious food knowledgeable staff and attentive service. Given kitchen tour which was immaculate with expert and passionate chefs. Embodied class and excellence. Every dish had unique flavors from other dishes on the tasting menu. The fresh herbs brought a fragrance rarely seen at other restaurants. We saw the growing room and can attest they are as fresh as they come.
The presentation of each dish demonstrated original thinking and brought us to the theme of the dish. Things like ocean, forrest and fire were expressed in each dish. Better than L2O, Grace, sixteen and Tru what isn't. A close second to Alinea from our experience. A must stop for the Chicago epicure.
This 4 hour dinner counts as your "dinner and a show". The service was excellent and entertaining in itself! They bring out a different course about every 20 minutes. It was so fun to see what the next course would be and what creative way it would be presented!
The ambiance made for a great opportunity to visit with family and friends. Moto has been one of my favorite restaurants the past couple of years and my amazing meal this past weekend only enhanced my feelings. This is really a special venue for a leisurely, whimsical and memorable meal. Course after course was beautifully presented, creative and most importantly absolutely delicious.
The wild boar with mole is definitely one of the best things I have consumed in The wine pairings were fantastic as well. The front of the house staff underwent significant changes last year, but now has been together a while and is such a warm, friendly group of people; the service definitely elevates the dining experience. There is no doubt that Moto has evolved into one of the top few restaurants in Chicago. The last comparable exquisite dining experience was Tru.
Moto measured up and perhaps took a little nudge ahead with the wonderful, non-intimidating, knowledgable, attentive staff. The menu at Moto changes frequently. Often, guests will be encouraged to crunch the menu itself up and add it to a bowl of gazpacho to create "alphabet soup. The soy- and cornstarch-based parchment with vegetable juice as ink is typically used in two to three courses each night. Often an edible photograph accompanies a dish, such as a photo of a cow flavored to taste like filet mignon.
The box was then placed on the guest's table and a small piece of raw fish inserted to cook before their eyes. The dish came with a picture of M. Escher , which guests were instructed to eat. It was flavored like a bird on the top and the sea on the bottom. In , Cantu began experimenting with liquid nitrogen to flash-freeze food, and helium and superconductors in an attempt to levitate them.
He purchased a class IV laser the highest grade available to cook the interior of fish while leaving the outside raw, and create "inside out bread" with a doughy exterior and crusty interior. It also mentioned Cantu's sense of humor in adding smoky aromas to a raw food course.
There are no options to pick from, although the staff discusses allergies and food dislikes at the time a reservation is made. However, the best dishes are often the simplest as sometimes there are too many flavors battling for supremacy. From Wikipedia, the free encyclopedia. Retrieved April 16, The New York Times. Retrieved April 19, Retrieved April 15, Retrieved April 24, This time, it was "nothing special.
Superb spot uptown Minneapolis! Great rooftop seating on a sunny evening with good drinks happy hour. Food is fairly priced and good quality and variations. Will be back next time in town! We visited moto-i with some friends for a small surprise party. My wife and I had never tried sake before so we were looking forward to it.
The place was roomy and comfortable with a lot of hardwood. A very nice atmosphere. Our server whose name All of your saved places can be found here in My Trips. Log in to get trip updates and message other travelers. Moto-i Ramen and Sake House. Moto-i Ramen and Sake House is not available for your requested time.
Choose another time, or search restaurants with availability. The time you selected has already passed. Find Available Times on OpenTable.
Map updates are paused. Zoom in to see updated info. Open Now Mon - Fri. Does this restaurant offer takeout or food to go?
Can a gluten free person get a good meal at this restaurant? Is this restaurant good for bar scene? Does this restaurant offer highchairs for toddlers?
Does this restaurant offer table service? Is this restaurant romantic? Is this restaurant good for brunch? Does this restaurant have a TV?
Moto features inspired rustic-modern Italian cuisine. Moto's menu is a contemporary approach to authentic Italian cooking that utilizes product consciously sourced from local farms and artisans balanced by premium product imported from Italy/5(K). Please check prices with the restaurant before visiting or ordering. Menu (including prices) for Moto Moto may have changed since the last time the website was updated. eternal-sv.tk does not guarantee prices or the availability of menu items at Moto Moto. So many friends, mentors and respected peers have spent time in the Moto kitchen and joined us for a meal. To all of the diners who sought out W. Fulton Market when there was only one restaurant on this street, we thank you/5().